INCREASING THE FLOW OF CAPITAL FOR GOOD - INVESTING AND GIVING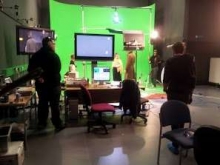 Philanthropy UK, supported by the City Bridge Trust and its trustee the City of London Corporation' is launching a new initiative that aims to promote more City philanthropy. It is a response to the economic and political context in which the City is now operating and the recommendations of The Give and Let Give report and the 2010-11 Philanthropy Review,
CityPhilanthropy, that carries the banner 'a wealth of opportunity', aims to encourage and support individuals to find philanthropy early on in their careers. It will support them in continuing with philanthropy and the benefits it brings throughout their working lives and onwards.
The initiative also aims to promote the City as the global capital for philanthropy, highlighting the favourable fiscal and legislative conditions that exist in the UK for those wanting to give at home or abroad (see Page 23).
We know many of the City's most wealthy are very generous and make sizeable donations to causes about which they are passionate. Many go on to become full-time philanthropists, using the skills and knowledge that helped them accumulate their wealth to be effective and strategic in their giving.
This initiative aims to help people engage with philanthropy and enjoy the many benefits it brings at an earlier stage in their career. We hope to make philanthropy an essential part of a City career from the outset and embed giving in people's lives. Philanthropy is not defined by the levels of wealth given but by how engaged and strategic givers are and that is one of the fundamental messages of this campaign.
Clare Thomas MBE, chief grants officer at the City of London Corporation backed City Bridge Trust, says: "Against a back-drop of riots, outrage at the widening gap between rich and poor, and a widespread call for the well-paid FSI sector to give more, including from many City philanthropists and leaders, we feel the initiative is timely. However, our initial research shows the City is more generous – individually and through institutional giving and CSR programmes – than most people would think.
"We know that most banks and City firms have active philanthropy programmes, run matched payroll giving schemes for employees, while many also encourage giving among clients, offering philanthropy advice and support. Having said that, there is no doubt the City is capable of more philanthropy and that the time is right to explore that opportunity. This initiative aims to facilitate more philanthropy and more effective philanthropy."
The aim of CityPhilanthropy is to use the existing philanthropic infrastructures and communities in the City as a basis to extend giving across the Square Mile. By bringing these organisations and people together we believe they will become more than the sum of their parts.
The key campaign message is the opportunities philanthropy offers philanthropists. Of course, people give because they are passionate about making a difference to causes close to their hearts; but in doing so they gain much personally and professionally – whether that's developing new skills, meeting new people or understanding life from a new perspective. We want to bring the inspiring City people already making a difference to the world to share their experiences and opportunities with a new generation of givers at events held throughout the City.
We will be working with CSR departments in City businesses, who already support giving among individuals, to act as a conduit for information on how philanthropy can enhance professional skills and working opportunities.
A new CityPhilanthropy micro-site will provide an online resource where City professionals can go to find out how to give well and in ways that will use their professional skills, as well as offering an opportunity to network and tools to make effective giving easier.
And we will be exploring new ways to give that align City skills with philanthropy, working with the likes of The Funding Network (www.thefundingnetwork.org), an organisation that provides a social setting in which people give, Dragon's Den style, to charities who make the most compelling pitches.
We believe the time is right to promote the opportunity philanthropy can bring to the giver, beneficiaries and society as a whole and make it a natural part of a City career. If you agree and want to be a part of CityPhilanthropy please contact Cheryl Chapman (cheryl@philanthropyuk.org) or James Magowan (james@acf.org.uk) or call 0207 255 4487.
 Aims of CityPhilanthropy
The realisation of the potential of companies in encouraging individual giving
 Building of philanthropy social capital (bonding, bridging and linking) in the City
 New and innovative approaches, products and services that facilitate philanthropy
This will be achieved through a series of co-ordinated actions over two years including:
The identification of change agents / networks and building of new networks of catalysts and ambassadors
A series of 'inspiring' events
The development of micro-site and appropriate content for target market
The creation of new and innovative approaches, products and services that facilitate philanthropy and payroll giving
Exploring the creation of giving circles appropriate for City constituencies.
  Billy Dove, chairman of City Bridge Trust, says: "
City Bridge Trust is delighted to back both CityPhilanthropy and The Funding Network and their partnership is accelerating City interest in more effective philanthropy.
" -