PART TWO OF A TWO PART SERIES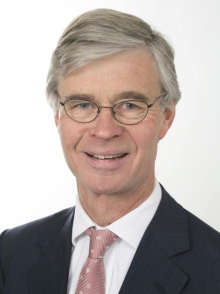 London broadly has all the infrastructure to become a global centre for philanthropy, including expertise, favourable tax and regulatory regimes and sophisticated social markets, says Stephen Lloyd,  senior partner, Bates, Wells & Braithwaite. Here he presents the case for what he and other leaders see as a great opportunity for the City.
London has a global reputation for its financial centre and is one of the great cities of the world. It is also a centre for philanthropy, both home grown and from overseas donors who establish foundations here, and US, Canadian and European charities who establish subsidiaries.
The UK has a long history of establishing charities. Some of the most famous and enduring institutions in the country are charities; they include the great universities established in the Middle Ages such as Oxford, Cambridge and Edinburgh. Barts, Guys and St. Thomas's Hospitals are all long-standing foundations. And many more recently established charities have lasted for longer than most commercial companies: The National Trust, The Red Cross and Anti-Slavery Society are all over one hundred years old. This long history is the bedrock of more recent developments.
What does London have to offer the philanthropist?
Expertise
London has the confluence of professional expertise needed by philanthropists in law, accounting, banking and investment know-how.
In addition, London has an increasingly sophisticated intermediary market, with organisations like New Philanthropy Capital, and others able to provide the due diligence needed for High Net Worth Individuals who wish to engage in facilitated giving. The broad range of skills and expertise within the UK sector allow also for a diversity of approaches.
The UK has also developed academic programmes focussing on philanthropy and social entrepreneurship at institutions like the Sir John Cass Business School, City of London, and the Said Business School at Oxford University, the universities of Kent and Southampton, University of Strathclyde, University of Edinburgh, and the London School of Economics and others.
Cutting edge in social investment and mission-connected investment
London is a place where donors can be creative with their money. British law recognises that charities can take account of ethical considerations when investing in certain circumstances. It also recognises – unlike some jurisdictions – that charities can engage in mission connected and mixed motive investment.
Social impact investment (SII), and social enterprise investment (SEI) are developing in the UK, with cross-party political support, and hand in hand with that the measurement of social return on investment (SROI). There is developing support for a 'social stock exchange' in London – which is a further example of the maturing of this social market.
The British Government is supporting the establishment of Big Society Capital to use money from dormant bank and building society accounts and £200m from leading clearing banks to invest in social enterprises.
The Global Alliance for Vaccines and Immunisation (GAVI) raised US$3 billion on the London capital markets by issuing bonds against future aid flows. This was the first of its kind.
Favourable regulatory regime
The UK has an appropriate regulatory framework through the Charity Commission and Her Majesty's Revenue & Customs which engenders confidence but without excessive control.
In particular, the UK offers a less restrictive regulatory environment than the US when operating, in particular, international development projects. So a variety of US charities such as The Carter Foundation, Technoserve, The Smile Train, International Fund for Animal Welfare, Global Giving and many others have established UK affiliates so as to enable funds to be raised in the UK or from the European Commission for expending in developing countries in the international arena. Also High Net Worth individuals, may find that their philanthropic efforts are less hampered by regulation if based in the UK than elsewhere.
The English definition of 'charitable purposes' is wide and flexible and is not subject to any limitation that funds must be spent in the UK. Transferring money to charitable projects anywhere in the world is easily done from the UK subject to appropriate accountability.
Favourable tax regime
In the case of the establishment of newly endowed foundations by international philanthropists, most of the funds transferred come from offshore locations so there are no tax advantages on endowing the fund, and no cost to the UK Exchequer. However, once the fund is established all interest is received tax free, charities do not pay Capital Gains Tax or Stamp Duty Land tax and are granted 80% mandatory relief from Business Rates on the occupation of property. Of course, if the charity is endowed by a UK tax payer then they get major tax write-offs on making the endowment.
The City
London's financial markets for investing endowments are sophisticated and relatively secure. Many international businessmen are familiar with London as a location where they already have businesses as some have floated companies on the London Stock Exchange. It is a natural development from this to consider establishing a foundation in London. City professionals have the skills to advise philanthropists on a variety of issues including investment and giving.
London is seen as an attractive city to work from because of its position on international time zones, good communications and because English is very much the language of business.
Alderman Roger Gifford (pictured) of the City Corporation is UK Country Manager of Skandinaviska Enskilda Bank is working to support the City of London as a centre for global philanthropy. More details will be announced in the future.
London and social finance
There is increasing interest in using the dynamism and tools of capitalism to achieve social outcomes. This is demonstrated in the development of social enterprises in the UK and abroad.
If we are to tackle many of the major problems facing the world we need new ways to harness social commitment and finance to achieve them. In the UK the government's desire to switch to 'payments by results' contracts is driving much greater awareness of the need for organisations to measure and prove social impact. A number of institutions are leading on this. At the same time contractors will need financial support and the UK has just seen the launch of the first Social Impact Bond. The government is looking at four more pilots. Many more are expected. In the United States the Obama administration has placed a line of $100m in the US Budget for Social Impact Bonds. There are a number of projects now in design – in particular the World Sanitation Programme which is a systems based outcome process with a broad collaboration of players including McKinsey.
In Europe Luxembourg has revised its investment law to create the legal framework for more sophisticated investments as seen in the PricewaterhouseCoopers Report The Third Sphere – In particular see European Social Fund for South East Europe.
Conclusion
London broadly has all the infrastructure to be a global centre for philanthropy. However, it does not advertise this – we believe this is a great opportunity that the City of London could develop.
Secondly more needs to be done to ensure that the developing social investment market is captured by London. This requires coordination between Government and the City to ensure that any necessary reforms are undertaken swiftly to ensure that this opportunity is seized.
Stephen Lloyd, senior partner of Bates, Wells & Braithwaite, acts for a large number of leading charitable and not-for-profit organisations on a wide range of matters, including financing, constitutional, contract, intellectual property and charity law. He is chairman of Centre for Innovation in Voluntary Action, Charity and Social Enterprise Insurance Management LLP, Trustees UnLimited LLP. He is also a trustee of The Rainmaker Trust and director of Social Stock Exchange Limited and Naturally Scientific Limited. 
Lloyd has written many reference books including Barclays Guide to the Law for the Small Business (1990), Charities, Trading and the Law (1995 and co-author 2008 edition), Fundraiser's Guide to the Law (2000) and Keeping it Legal (2003, with Social Enterprise London) and co-author of Charities – The New Law 2006 (2007).
Sources and further Information
The Cabinet Office, HM Government (2011), Growing the social Investment Market
Katie Hill, Clearly So (for the City of London Corporation, 2011), Investor Perspectives on Social Enterprise Financing
Paul Cheng et al, CAF venturesome (2010), Financing the Big Society: Why social investment matters
Luke Fletcher, NESTA (2011), Investing in Civil Society
Joe Ludlow and Jonathan Jenkins, NESTA (2011), Twenty Catalytic Investments to Grow the Social Investment Market
Nick O'Donohoe et al, JP Morgan and Rockefeller Foundation (2010), Impact Investments: An Emerging Asset Class