Inspiration
A selection of inspiring stories from fellow philanthropists who are sharing their approaches to and strategies for giving.
It is embarrassing that the wealthiest give only 1-3% of income. Tithing is the minimum the rich should do."
Our case studies offer insights into effective philanthropy.
Tom Hughes-Hallett, who is stepping down after 12 years as chief executive of Marie Curie Cancer Care to devote more time to encouraging philanthropy, previously enjoyed a 25-year career in the City, latterly running Fleming's global securities...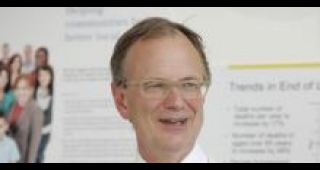 Former Sydney-based Man Group executive Rachael Dove, 31, began her giving career in her twenties, but it was being raised in a home where helping others was the norm that made philanthropy such a natural part of her life. " We lived in a small...