Guide for Donors, Philanthropists and Family Foundations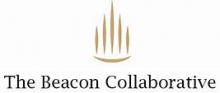 ABOUT THIS GUIDE
This weekly guide provides information on the funding options for private individuals who wish to donate funds to organisations tackling the COVID-19 pandemic in the UK.
The information will be updated and augmented weekly during the acute phase of the crisis.
Key features this week include the latest guidance for trustees from ACF, UK Charity Commission, NCVO and Pilotlight, a sector-wide response for children and young people led by Children in Need, and a DCMS committee calling for enhanced support for charity sector.