Guide for Donors, Philanthropists and Family Foundations - Issue 6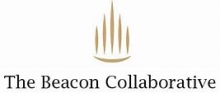 ABOUT THIS GUIDE
This weekly guide provides information on the funding options for private individuals who wish to donate funds to organisations tackling the COVID-19 pandemic in the UK.
The information will be updated and augmented weekly during the acute phase of the crisis.
Key features this week include the development of a 'Funders Collaborative Hub' by ACF, Esmée Fairbairn Foundation and Lloyds Bank Foundation, NPC have launched interactive COVID-19 data for charities and funders, and CAF and The Sunday Times Giving List host a webinar on Philanthropy during the pandemic.