GIVING VOICE TO PHILANTHROPY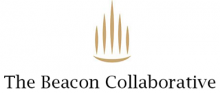 The Beacon Awards were established as a platform to celebrate successful acts of philanthropy in the UK. The hope was that the platform they provide would enable a better understanding of the value of philanthropy in today's society and as a result, see far greater levels of engagement between philanthropists and communities around the country.
It was felt that, by highlighting outstanding examples of success, others would be inspired to engage as philanthropists themselves. That was sixteen years ago, in 2004. Since then, the environmen has changed. Although a new wave of philanthropists has not surged forward, Beacon has developed as a broadbased collaborative with a new and exciting mandate. As part of the process of challenging the existing vision and building a new vision for Beacon, we have undertaken an outreach project, designed to achieve a better understanding of how Beacon is perceived and whether an awards programme could, or should, form part of its future vision.
This project is one element of the work Beacon has undertaken to examine the underlying infrastructure and culture of philanthropy in the UK today and what might be done to enhance it. In this report, we examine the role that recognition and celebration play in incentivising donors to make charitable investments and in informing the public of the value of those investments. The starting point has been the platform provided by the existing Beacon Awards.
To find out more please visit: https://www.beaconcollaborative.org.uk