The Generation Game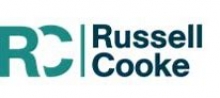 The Russell-Cooke Family Office has published a report highlighting the current changing dynamics and shifting landscape for families.
Generation Game – The Great Wealth Transfer and the Outlook for Families in 2021 is based on conversations between members of the Russell-Cooke Family Office with experts in wealth and estate management, philanthropy and psychology about the current climate for families and the outlook for the future.
The report underlines the need for families and their advisers to ensure they are addressing potential conflict arising from what may be very different outlooks and approaches between generations, and the impact of current global events.
To find out more, plaese visit Russell Cook