Collaborative solutions for the UK social investment market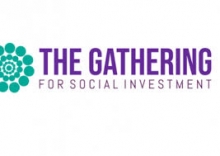 Executive Summary
What are the big questions facing the UK social investment sector? What challenges and opportunities does this emerging industry face? How can we work more collaboratively, using social investment, to solve the challenges our society 
faces?
These questions inspired the Gathering in Leicester on 11-12 March 2019, the second iteration of an event curated and hosted by the Steering Group to engage the UK social investment sector. This was an opportunity for 150+ active social investors to build networks, listen to new voices, and propose solutions to sector challenges. The previous event, held at Dartington Hall in 2017, resulted in new initiatives to drive innovation and advance shared projects in social investment.
We present this report as a summary of the key discussions and actions at the event. The intent is to share the ideas and proposed solutions more widely, both with delegates who attended; the broader social sector; and investors, organisations or individuals who want to explore how social investment can be used to support and finance social change.
We invite you to read this report to grapple with the challenges and opportunities the UK social investment sector faces. This is a "warts and all" review of the issues an evolving industry grapples with as it reaches nearly 20 years of operation and almost £2.5 billion in completed transactions. This was an event with ideas crowd-sourced by the sector, for the sector. During our two days in Leicester, delegates participated in nearly 30 sessions divided into four key themes: Connecting to the Social Sector, Prioritising Impact, Building the Market, and Future Gazing & Future Shaping.
To create space for open and honest discussion, many sessions were run on Chatham House rules. The coverage within this report respects the wishes of participants, so in some cases comments are attributed and in others they are not. Reflecting on the conference, there are learnings and actions we want to highlight. Our objective is to nudge those individuals who committed to take action, to provoke positive solutions.
Please go to blog from-the-gathering to read the event report written by Holly Piper, Head of CAF Venturesome.
For further information please go to: the-gathering-conference