Press release: HM Treasury launches UK Transition Plan Taskforce with Impact Investing Institute as a member of its Delivery Group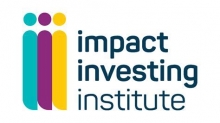 We warmly welcome HM Treasury's launch of the UK Transition Plan Taskforce and look forward to working as part of the Taskforce's Delivery Group to develop the gold standard for UK companies' climate transition plans.  
Sarah Gordon, Chief Executive of the Impact Investing Institute and member of the Taskforce's Delivery Group, says: 
"The launch of the UK Transition Plan Taskforce is a welcome step towards fulfilling the Chancellor's ambition of making the UK the world's first net-zero financial centre. 
"We look forward to working as part of the Taskforce to ensure climate transition plans are robust, meaningful and, building on the recommendations of our G7 Impact Taskforce, acknowledge the necessity of delivering a Just Transition, incorporating not only environmental factors but social considerations, too." 
Co-chaired by Amanda Blanc (Group CEO, Aviva) and John Glen MP (Economic Secretary to the Treasury), the Taskforce builds on government plans to mandate the publication of climate transition plans by large UK companies and financial institutions from 2023. Convening stakeholders from across academia, industry and policy, the Taskforce is divided into a Steering Group and a Delivery Group, working to develop sectorial transition plan templates and associated guidance on metrics and targets.  
The Taskforce will also work with international frameworks including the Glasgow Financial Alliance for Net Zero and International Sustainability Standards Board, to create detailed transition planning templates that can be incorporated into regulatory frameworks in the UK.  
The Taskforce is mandated until 29 February 2024 and the Secretariat is being provided by the UK Centre for Greening Finance and Investment and by E3G.  
You can find more information about the Taskforce, including the members of both the Steering and Delivery groups, by visiting their website.  
ENDS// 
Notes to editors
For more information, contact: 
George Salmon, Events and Communications Officer, Impact Investing Institute: comms@impactinvest.org.uk, +44 77 49 74 17 93 
Follow the link for more info.