Multi-year funding - how to future proof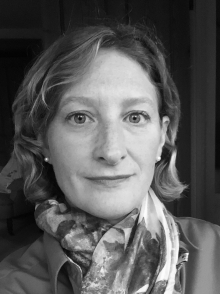 Article written by Isabelle Clough from the Two Ridings Community Foundation
To any group, charity or CIC to gain a multi year grant is one of the most attractive grants they can have – it means they do not need to focus their energy on constant grant application writing – rather they can focus on what they do best, which is the work that they do.
Dr Seb Glazer from the Vulcan Centre in Hull says: 'We have had several multi year grants and it gives you security and time, to breathe. We often look at how we are going to keep projects going, or support our beneficiaries. This may mean finding wages for members of staff- their posts have to be funded. Many funders will only fund a new project or only finance it once. That means you are always looking for ways to keep something going. There's a significant amount of need in the area, which does not just disappear after the conclusion of a year, when something clearly works, it will require repeat funding. Funders who recognise this are vital. It means a lot less stress- it is difficult to find good staff in this current climate and you do not want to have to make people redundant at the end of a year (it is also hard to find staff on a year by year basis too). Furthermore, it is vital to have consistency of support for beneficiaries. This is a lot easier to achieve with a multi year grant.'
The only issue with a multi year grant is that over the years the actual value of the grant decreases. Whilst this hasn't been an issue over the last 20 years, annual inflation rate in the UK has risen to its highest since 1982 and has jumped to 9% in April, prompted by rising prices for electricity, gas and other fuels, motor fuels and second-hand cars.
Dr Glazer commented on the real term grant amounts;
'The budget has to be altered to reflect inflation and we have to move things around, often contributing to the project ourselves.' 
For funders, it is their duty to ensure that the money they give to charities is used to the best ability, the most squeezed out of each penny – so how would funders be able to work with the charities they invest in to ensure that the value of these multi year grants stays at the value they granted? The answer would be to index link the grants – link the value to the CPI (consumer price index) – so if a loaf of bread costs £1 in year one and went up to £1.09 in year 2 then the grant would have also increased 9% so that the intrinsic value hasn't decreased.
How feasible is this though? Talking to fund managers about whether the index linking of grants was a long term feasible option Aidan Butler, Partner with James Hambro & Partners commented; 'The challenge is a common one in the third sector and has been a perennial problem for endowed charities, who have not had any option of utilising underlying invested capital to make up grant levels when needed. It emphasises the need for endowed charities and their Trustees to:
•             Adopt a long term investment strategy that needs to be biased towards equities and 'real' assets. This will help provide inflation protection (over the long term) on both the underlying income they generate as well as the invested capital.
•             Be prepared to withstand the higher levels of short term volatility often associated with global equities (in particular) in the understanding that history proves you can achieve a better longer term total return from a more equity biased investment approach.
•             Retain a rolling cash reserve which can be called upon at times of market / economic stress when the income generation of even the more defensive companies can come under pressure.
With interest rates moving higher in response to rising inflation, retaining pure cash or 'hiding' in usually lower risk nominal assets such as bonds will not achieve the growth in income required, nor protect the real value of invested capital over the long term.'
One Foundation that is moving towards index linking their multi year grants for their core groups is the Shears Foundation. Bruce Warnes, Trustee, said 'We have recognised that our grants had been at the same level for many years. A £50,000 grant in 2022 certainly doesn't have the same real-world value as the same amount did in 2000. We are currently discussing the idea of applying an index linked increase to grants every three years, so that the grant keeps pace with inflation. We're also looking to make these core grants unrestricted to give further flexibility.
The huge challenge in implementing this is to grow our own investments at least in line with inflation. At a time when inflation is running at such a high level, this is no mean feat. Having a long-term investment horizon means we don't have to make any knee jerk decisions on our grant making – but it's a position we are having to keep under constant review.'
So it seems that whilst the need it there for the real term amount to stay the same over the years, this is an issue which hasn't been in the forefront of people's minds for the last 20 years due to the inflation being so steady. With the current global economic climate, the need for future proofing the grants is essential, especially with the Third Sector need becoming even greater. It will be interesting to see how the next year pans out and whether more Foundations and funders will start to consider how they make their grants and how they will protect the groups that they invest in.
UK Charities will need to factor in the fact that if they are awarded £10,000 a year for 3 years – that grant by year 3 will not be worth £10,000 in real term amounts. How will they  deal with this – how will budgets be able to be formalised when costs are rising at an unprecedented rate – how much longer will this continue – and what rate of inflation will we be at in 2 years' time? Not many of the Third Sector have inhouse analysts, financially minded employees with the ability to forecast budgets – they are people working hard for a cause and focussing their energy on what they do best – helping people.
How do we protect the Third Sector – do we educate them on budgeting processes, do funders help them with sharing analysts projections and explain to them what this means to them in real term – a bridge needs to be built between the Third Sector and the Investment Banks who look after monies that are then passed over to groups, to share knowledge is the greatest power of all.