Guide for Donors, Philanthropists and Family Foundations - Issue 7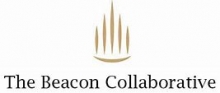 ABOUT THIS GUIDE
This weekly guide provides information on the funding options for private individuals who wish to donate funds to organisations tackling the COVID-19 pandemic in the UK.
The information will be updated and augmented weekly during the acute phase of the crisis.
Key features this week include The Sunday Times Giving List 2020 which includes COVID related giving, Launch of a European funders network hub 'Unitus', and a call to help to extend the Social Investment Tax Relief scheme due to be retired next April.
Read the Issue 7  here