EVPA 11th Annual Conference - "Different Voices – A Shared Future"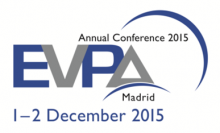 Are you interested in building sustainable non-profits and social enterprises? Are you curious about social impact measurement, scaleable societal impact or development bonds? Would you like to work with government or corporations to find effective solutions to persistent societal problems? In that case you may be interested in this year's EVPA annual conference held 1-2 December.
The conference, themed "Different Voices – A Shared Future", will be a platform to think about how to build and grow the European Venture Philanthropy and Social Investment sector, but also to learn about the latest in innovative financing models, impact measurement and non-financial support.
The conference is one of the largest and most established conferences in social investment and venture philanthropy, bringing together European social investors, investees, VP organisations, academics and business school representatives, from the Balkans to the Baltics. It is a platform to learn from experts in the field, connect with peers and meet like-minded European organisations to collaborate and co-invest with.
The EVPA Annual Conference attracts each year around 500 attendees from at least 30 countries and 300 organisations, all interested in supporting initiatives that create positive societal impact in Europe.
Our speakers are accomplished leaders in their fields, bringing a rich variety of backgrounds and expertise to the sessions.
Venue: Casa de América, Plaza Cibeles, 28014 Madrid, Spain.
The Conference is generously supported by Andbank, BBVA, La Bolsa Social, Meridia Capital and Vivergi.