ESG factors top concerns of investors report from PIMFA's Under 40 Leadership Committee finds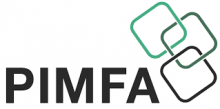 Our training partners PIMFA,  the trade association for the wealth management, investment services and the investment and financial advice industry, have released the findings of their Under 40 Leadership Committee research and found that Understanding the Environmental, Social and Governance (ESG) concerns of younger investors and women will be key to encouraging more of them to invest and help them achieve their investment goals.  These findings supports the message that Philanthropy Impact has been giving for many years, and reinforces the need for training in how to provide values based, purpose driven, holistic wealth strategies that capture a client's motivations, goals, values and ambitions for their wealth.
The report makes for a really interesting read - you can find the full press release on PIMFA's website here
Other key findings from the research are: 
Research finds significant generational divide in attitudes to ESG Investments
Majority of all age groups want to see younger generation get better financial education in school
The need for a tech enabled mobile investment app has never been greater
Liz Field, Chief Executive of PIMFA, commented: "One of the more pronounced effects of the Covid pandemic was the marked increase in interest in all things Environmental, Social and Governance (ESG) and this has largely formed the basis of our research this year. It also highlights a number of key indicators as to how best to address both the 'advice gap' and the stimuli required to get different generational groups investing with confidence.
"Of particular interest is how the five basic generational groups differ in their responses to the Environmental and Social categories of ESG but the report also takes a closer look at the differing behavioural patterns of men and women when it comes to their investment decisions.
"What is clear is wealth management industry has two big opportunities firstly to harness ESG investing as a catalyst to encourage more women to invest and secondly, to use ESG as both an educational and a practical tool to stimulate a much broader culture of savings and investment in the wider market, in turn addressing the 'advice gap' which is hampering our industry."
"These are just some of the insights and recommendations to come out of this year's research, more of which can be found throughout the report. I'd like to thank all of our Under 40 Leadership Committee members for their dedication and hard work, their findings are hugely insightful and will be used to feed into various areas of future strategy and work at PIMFA."
Are you ready for the great wealth transfer? Speak to us today for more information about how we can support your learning and sign post you to high quality training, information and guidance, reach out to Zofia Sochanik, Director, Membership and Development at Philanthropy Impact today zofia.sochanik@philanthropy-impact.org