AVPN Conference 2016: Asian philanthropy leaders gather for review on social investment market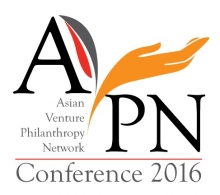 After 3 years of success in Singapore, Asian Venture Philanthropy Network's (AVPN) annual conference will be moving to Hong Kong under the auspices of the Hong Kong Social Innovation and Entrepreneurship Development Fund. Every year, the event convenes the region's leading social investors from both the commercial sector, which includes investors interested in sustainability and social impact, and the social sector, with funders from foundations and multilateral agencies. 2016's conference promises to be bigger than before, with the latest insights, more representation from the growing 240+ member organisations, and more deals and partnerships to be made.
The conference will run from 23rd to 25th May 2016, and focus on issues surrounding poverty alleviation and social innovation, deploying principles of strategic social investing that will be applicable across different countries. The Investment Showcase, one of the main features of the conference, will allow members to showcase their successful projects and social organisations. This year will feature 30 organisations, up from 20 last year, and the sessions will be themed around popular social issues like Education, Livelihoods, Environment, Aging/Healthcare and Social Inclusion. The ratio is still kept low so that we will see them addressing about 500 delegates, who will all be potential funders, partners and investors. In the past 2 years, 25% of participants confirmed that they secured follow-up funding and partnerships from the conference.
The 3 day event starts with a members' day of sharing on updates and insights on India, China, Malaysia, Indonesia, Taiwan, and our host – Hong Kong. The key players from each country/region, including government agencies, will share on the respective social investing landscape.
A highlight at the upcoming event is the participation of new members like Charles Chen Yidan, Founder of Chen Yidan Foundation and Core Founder of the Chinese internet giant, Tencent. Charles is planning to launch a new initiative supporting education development on a global scale, and he feels that AVPN "provides a great platform to reach the experts and leaders in this field, and  convene them to find directions for future education systems worldwide."
About AVPN Conference 2016
Date: 23 – 25 May 2016
Venue: Hong Kong Polytechnic University
Speakers include:
Paul Carttar, Senior Advisor for Bridgespan Group and Founding Director of Obama's Social Innovation Fund

Elizabeth Riker, New Profit

Bernard Chan, Member of Hong Kong Legislative Council and Chairman of The Hong Kong Council of Social Service

Charles Chen Yidan, Founder of Chen Yidan Foundation and Core Founder of Tencent

Cliff Prior, Big Society Capital & UnLtd UK
The AVPN Conference 2016 is an invite-only event for social investors, incubators and supporters that are interested in the Asian region. If you are interested to attend, please write to us stating your name, organisation and relevance to social investment at conference2016@avpn.asia
For media queries, please forward to Stacey@avpn.asia
For partnerships, speaking roles and investment showcase, please also write to conference2016@avpn.asia