Lara Rufus - Chair of the Black Fundraisers' Network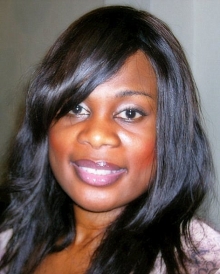 Lara Rufus is afounding member and Chair of the Black Fundraisers' Network (BfN), established in 2006 to ensure that every black fundraiser has the skills, expertise and support to become a leader within the fundraising sector.
"Culture plays a large part in philanthropy and this is evident in the way ethnic communities combine their cultural and traditional giving with spiritual and religious giving, as well as more structured forms, such as donating to established charities. That said, there are still areas which require further development," Rufus told Philanthropy UK.
She says these include supporting ethnic minorities to direct some of their philanthropy to 'ethnic' causes, and promoting and developing professional fundraising within BME communities. "Ethnic charities need ethnic fundraisers who can help them reach out to ethnic and mainstream donors. This is one of the central purposes of the BfN."
The BfN was set-up by a group of like-minded black professionals concerned about the lack of support for black fundraisers working in small BME organisations and large mainstream charities. Currently it has 700 members and operates as a special interest group, supported by the Institute of Fundraising (IoF), and provides a forum for fundraisers from the BME community to meet, share experiences and access professional support.
Lara says: "As Black professionals, reflecting a wide range of charities and community organisations, we are well aware of the feelings of isolation and lack of support for black fundraisers.
"Today there is a lot more interest in this area (philanthropy);  people are talking about it and participating much more,"explained Rufus. "Many BME people are involved in challenge events, major donor fundraising and the like, which was uncommon not so long ago. The ease with which those from the BME diaspora are able to remit money to their home countries has transformed philanthropy significantly; hundreds of millions of pounds are making a difference internationally. Remittances now exceed international aid."
Now in its sixth year, the BfN is contributing, and in many ways, forging a path to add value to the on-going dialogue about ethnic philanthropy in the UK; hosting master classes, events, network meetings, conferences and providing mentoring. And, although it was elected to give a focus to those of African and Caribbean origin, the network is open to fundraisers of all ethnicities.
"We need to change the perception of fundraising as a 'begging bowl' activity and promote it as a profession in its own right, in particular amongst the BME community, who have often been seen as the beneficiaries as opposed to the benefactors," says Rufus. "It's about a mind-set change, which could be quite challenging but by the same token empowering when acted on.
The effectiveness of the BfN has garnered the continuing support of the IoF, and also drawn the interest and encouragement of other funding organisations, including the Big Lottery Fund, Lloyds TSB , Esmée Fairbairn Foundation and the Office for Civil Society (OCS), who supported the BfN's inaugural 'Success in Fundraising' conference and training day earlier this month (July).
"The BFN is successful because we are a membership body that gives a voice to communities that are seldom heard, especially when it comes to philanthropy," says Rufus. "Without blowing our own trumpet, I do feel the BfN has played a significant part in helping to realise this change over the years."
Lara Rufus was a Funding Officer for the Children's Society and now acts as a Fundraising Consultant working mainly for church based initiatives.  She has pioneered a Fundraising Seminar on Stewardship and Fundraising. She is a  founding members of the Black Fundraisers Network. Rufus has completed an MSc in Charity Fundraising and Marketing at South Bank University.  She currently works for Central YMCA  and writes a monthly column for in Keep The Faith magazine.
bfn.org.uk