Caroline Pfohl-Ho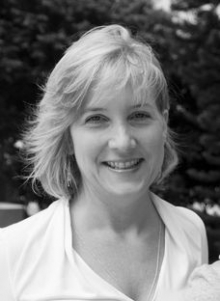 Caroline Pfohl-Ho is chairman of a unique family foundation that draws upon the philanthropic dreams of each member to promote Chinese arts and culture, and to foster a deeper understanding of Buddhist philosophy and apply its insights to creative expression.
The Robert H. N. Family Foundation, established in 2005 and based in Hong Kong, is the inspiration of founder Robert Hung-Ngai Ho, a third generation philanthropist who wanted to evolve his family's tradition of individual giving to include all family members.
Caroline has spent most of her life in Asia and is fluent in Mandarin and Cantonese. She has worked in business and non-governmental organisations, including the United Nations and the Economist Intelligence Unit. She also happens to be Mr Ho's daughter-in-law and volunteered to set-up the Foundation. This she has built from the first meeting of six family members in which passions and dreams were discussed through to the funding of programmes and grants of US$13m in 2008.
"Our main objectives are to make our individual philanthropic dreams come true, to engage the youngest generation of the family, and to enable them to learn about philanthropy at an early stage."
The other driving objective was to use their philanthropy to create "out-of-the-ordinary" change, particularly through education.
This has led to the Foundation focusing on innovative projects that have multiple and long-lasting benefits for participants and their communities through three types of funding: sponsorship, engaging in strategic partnerships, and creating new programmes.
The Foundation believes that its effectiveness is best achieved by focusing on a small number of programmes over a period of time long enough to make a measurable difference.
This can be seen in the success of such projects as Through Our Eyes photography education programme, designed and initiated by the Foundation. Working with children in Hong Kong and rural China it has focused on helping young people find and express their authentic voices through photography and creative writing.
"The results have been mind-blowing," said Caroline, who is also an active, exhibiting photographer. "The programme is largely aimed at underprivileged children who may have fallen through the cracks in the normal education system. The results have been very moving and have had an equal, positive, impact on the children and their communities."
To date, more than 1,000 students from about 200 schools throughout Hong Kong and mainland China have participated in Through Our Eyes.
Another inspirational programme that draws on Buddhist teachings and is rooted in Chinese culture is Leap! - a strategic partnership with the Cloud Gate Dance School of Taiwan. Leap! provides children aged 4 to 6 with a creative learning platform to explore the potential of their bodies and to express themselves through the joy of movement.
"We are committed over the long-term in all our programmes and we aim to help bring projects into being," said Caroline when talking about the Foundation's approach. "We may eventually pull back from the operational aspects but our investment is for as long as it takes. In addition to creating new programmes, we realise that there are many organisations that still need straight grants and we also continue to give these."
A new commitment has brought the Foundation into its first philanthropic endeavour in the UK. The Many Faces of Buddhism, a series of arts and cultural events drawing on Buddhist cultural traditions, will be presented in London to coincide with the opening of The Robert H.N. Ho Family Foundation Gallery at the V&A, the first gallery for Buddhist sculpture in the UK.
The events are a part of the Intersections programme, which explores the contemporary relationship between Buddhist philosophy and the arts through exhibitions, performances, workshops, and education programmes.
"Our hope is to ignite interest in Buddhist philosophy and to show that it can be relevant to modern lives."
To this end the Ho family has been developing a global network for Buddhist learning since 2001. They currently support five centres for Buddhist studies, which includes the Robert H. N. Ho Family Foundation Center for Buddhist Studies at Stanford University, in the US.
"There is so much need in the world and you cannot help everyone. As a family we have followed our passion and focused on what drives us," said Caroline. "I would advise any new philanthropist to think about what gets you up in the morning and go from there."
To read more about the work of the Robert H.N. Ho Family Foundation and Gallery at the V&A please click here.
Creating a world of difference By Roxanne Clark