Lenka Setkova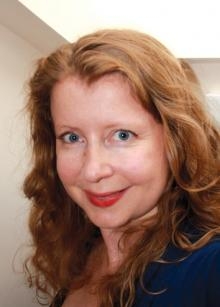 Lenka says,
"There is no doubt that my views of philanthropy have been most profoundly inspired by the interactions I have been fortunate to have with civil society leaders and the people whose lives they seek to improve. No books could replace the learning gained from meeting people in the field, or indeed from the discussions I have had with peers.
Working with the C.S. Mott Foundation in Central and Eastern Europe at an early stage in my career also exposed me to the importance of philanthropy that is driven by listening to people in the field, respecting that they are the experts when it comes to making change happen and recognising that patience, unrestricted funding and long-term support is critical to achieving positive lasting change.  
However, in considering the literature that has influenced my thinking about philanthropy, it became clear that there are three core themes that I have pro-actively sought to learn more about, that reflect my own personal interests and some of the key challenges in the field of philanthropy.
The first theme relates to the important role philanthropy can play in strengthening democracy and civil society. The most influential and practical book I have read on the slippery concept of civil society is by Michael Edwards: his Civil Society provides an invaluable three-dimensional framework for understanding what this concept really means: civil society as associational life (including voluntary and community organisations, faith-based organisations, trade unions, cooperatives and social movements); civil society as a 'good' society (a shorthand for the type of society we want to live in); and civil society as the arenas for public deliberation (where people or organisations discuss and develop solutions to society's most pressing problems and reconcile differences peacefully).
Mike's book highlights that philanthropy is essential to developing the 'scaffolding' that enables people to participate in, and make informed decisions about issues that affect their lives as well as to hold powerful institutions to account. Examples include philanthropy that supports the development of public information disclosure laws (such as the Campaign for Freedom of Information) or the development of a more pluralist and independent news media, a theme highlighted in Making Good Society, the final report of the Inquiry into the Future of Civil Society that I led as director of the Democracy and Civil Society programme at the Carnegie UK Trust.
The second theme was a key focus of my reading when writing my dissertation for an MSc in Development Management, which focused on the practice of social justice philanthropy. My reading revealed the important role that philanthropy can play in providing risk capital to test solutions to society's problems at their source.
Among the inspiring quotes I came across was this from Joseph Rowntree: "Charity as ordinarily practised, the charity of endowment, the charity of emotion, the charity which takes the place of justice, creates much of the misery which it relieves, but does not relieve all the misery it creates."
And from Martin Luther King Junior: "Philanthropy is commendable, but it must not cause the philanthropist to overlook the circumstances of economic injustice that make philanthropy necessary". Perhaps the most accessible practical resource I found on this theme was Robin Hood was right: A guide to giving your money for social change by Chuck Collins and Pam Rogers. Although US-focused, this book provides a rich resource of practical examples to help philanthropists understand how they can help address the root causes of problems rather than just alleviate their symptoms. 
The third and final theme reflects perhaps one of the most significant current challenges to endowed foundations – that of responsible investment, and how foundations can leverage all their resources and tools to affect positive and lasting change.
There is a growing body of literature that seeks to enhance discourse and to encourage best practice regarding this emerging field, including the recent report Protecting our best interests: Rediscovering fiduciary obligation by FairPensions (of which I am a trustee), supported by the Nuffield Foundation
However, the most inspiring paper of direct relevance to foundations with investment assets is Changing corporate behaviour through shareholder activism, by the Nathan Cummings Foundation in the US. Emphasising the business case for responsible investment and long-term shareholder-value, this report documents the Foundation's extensive experience of using its assets to achieve concrete changes in corporate behaviour through shareholder activism.
The report provides practical illustrations of how - without spending a single extra dollar on grants and with very little in the way of administrative costs - it has pushed corporations to strengthen shareholder rights, improve governance practices, increase transparency and think more strategically about environmental and social issues. This report is therefore an inspiring resource for any foundation that wishes to use all its assets to further its goals without expending any additional grant funds."