Dr Astrid Bonfield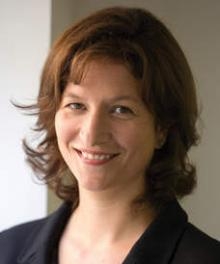 The first of the three books that still inspires me in my work today is the history book I read and re-read as a child People in History by R.J. Unstead. One chapter describes the life of Elizabeth Fry and I remember being engrossed by the story of a woman who bravely defied the traditional roles for women of her class and time by going into Newgate prison to work towards improving conditions for the women and children housed there. Her humility and quiet determination is echoed today in some of the other inspirational prison reformers I am lucky enough to work with through The Diana, Princess of Wales Memorial Fund's programme with Prison Reform Trust to reduce child and youth imprisonment. It reminds me that quiet words spoken to power can still be an effective strategy for creating positive change, although it is intolerable that such reform is still needed over 180 years after Elizabeth Fry's death.

My second choice is Dr Deborah Rose's Dingo Makes Us Human: Life and land in an Australian Aboriginal Culture. It is a warm and humane book by a social anthropologist who spent time living in an Aboriginal community in the Victoria River Valley of the Northern Territory of Australia. It is one of the few ethnographies where the author evokes what it feels like to live with another culture rather than dryly describing their cultural practice.
She writes:
"The small Aboriginal settlement known as Yarralin had a different appeal. In a broad but superficial view it looked like the setting for a documentary movie on fourth-world misery, featuring poverty, neglect, abuse and disease. On looking closer, I found aspects of Yarralin that seemed inexpressibly sweet to me because they reminded me so clearly of the shanty town near which I had lived when I was a child in Wyoming. Here were the same remains of broken down cars with smashed out windows, car seats with springs poking through serving as outdoor couches, discarded clothing, and a seeming proliferation of children and animals. Here, too, were the signs of care which transfigure images and illuminate people: a tiny plant carefully surrounded by wire, babies in lacy pastel dresses."
Her book inspired me to go to Australia and live with an Aboriginal community in Arnhem Land during my own fieldwork in the 1990s. I met Deborah in Darwin just before travelling to Gapuwiyak, and vividly remember both her helpful, practical encouragement and her waist length plait.
Social anthropology provides an excellent training for philanthropists and those who work in the foundation sector. We so often engage with groups who are 'other' to ourselves and it is easy to make assumptions about their motivations and world view. Taking time to listen and observe, in order to avoid making assumptions based on our own cultural paradigms, is critical to successful programming. The notion of development can be problematic in these terms, because it sometimes implies a kind of inevitable progression of human society towards western democracy and capitalism. In fact our learning and effectiveness can be greatly enhanced if we seek to understand non-judgementally the value base of other cultures and people, be they hunter gatherers in Arnhem Land who value kinship and ceremony and their link to the land or like the burka wearing, gender officer who worked tirelessly for women I met during project visits to Chitral in Northern Pakistan. 
For the Yolngu of Gapuwiyak everything is communally owned and thus goods have little value. This is one reason that Aboriginal settlements are littered with broken furniture and abandoned cars. If the good itself has little cultural value, it is simply discarded when broken. I found it so difficult at the beginning of my fieldwork amongst the Yolngu not to care as my clothes gradually disappeared from my rucksack to be worn by my adopted sisters, but I got there in the end. They weren't taking what was mine, but using what was ours and I just needed to understand the cultural norms around ownership before I could deal with it (although not necessarily like it!). I try to remind myself of this in our programming today, particularly our palliative care initiative in sub-Saharan Africa – do we know enough about the context and values of those we seek to work with to be effective as we can to improve their lives in a way that is meaningful and lasting for them?
My final book is Just Change by Diana Leat who reminds us that: "…amidst all you will learn of the many recurring themes in foundations' work; the suggestions for achieving wider and sustainable change; and the lesson that sometimes to achieve social justice, grantmaking really does mean manning the barricades; there is a further and simpler message at the heart of Just Change. This is that achieving impact is primarily an attitude of mind, and one that can be delivered through small but well chosen significant change. Thus we all may have the potential to make a difference, and it doesn't need us to be large scale, or long in the philanthropic teeth to do so."
This quote so well encapsulates the approach of The Diana, Princess of Wales Memorial Fund as we attempt – through our grant-making, policy work and collaboration with others – to work towards systemic change. Leat reminds us that we can make a difference and that we, with our enormous privileges as grant-makers, have a duty to try to do so.