Walk in my shoes series - live episode
The purpose of this event is to discuss recent research, about growing high-value legacy giving with a special focus on private client professional advisors (wealth management, private banking, tax and legal sectors) and how legacy giving conversations with clients can benefit advisors, their firms, their clients, beneficiaries, and charities. It will include what advice is given to high-value clients by private client professional advisors and how it fits into discussions as they explore 'money for good' along the spectrum of capital.
Chair: Rennie Hoare, Partner and Head of philanthropy, C Hoare & Co
Panel: Lucinda Frostick, Chief Executive Officer Remember A Charity, and Rebecca Cretney, Investment Counsellor, NedBank,
This is a special live episode during Remember A Charity Week!
Remember A Charity Week is an opportunity for everyone to take a moment to consider leaving a gift to charity in their Will, after looking after family and friends.  This year's Remember A Charity Week runs from 11 to 17 September 2023. 
This year's campaign celebrates the funny moments, interesting hobbies, and unique quirks that we remember and cherish about our loved ones.  We're encouraging everyone to think about how they'd like to be remembered, and to consider leaving a gift to charity in their Will alongside family and friends.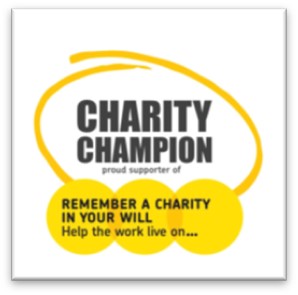 ---
Subscribe to our You Tube channel to be able to view all previous episodes. Each episode is worth 0.5 CPD self-certified points.
This is a FREE EVENT!
Terms and conditions
Prior registration is required. Following registration, registrants will receive an email containing instructions for joining the webinar. Attendees will have the opportunity to ask live questions of the speakers during the web-event.
Please note we can only accept credit/debit cards as methods of payment for the web-event. Payment must be made by credit/debit card at time of booking. It is regretted that refunds of purchased of web-events are not permissible, nor bookings transferable to another participant/registrant name. All bookings are considered binding once the online registration form is submitted and booking completed.