Walk in my Shoes: interview with Doug Miller the Founder and Former Chair of the EVPA, and Chair of the International Venture Philanthropy Center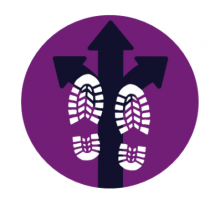 With a background in investment banking and private equity, Doug Miller applied his experience, skills, and passion to help establish venture philanthropy (VP) as a proven model in the UK, Europe, Asia, and Africa.
In 2002 he organized a group of 27 private equity individuals from 9 countries to go on a bike ride and then trek in Vietnam to raise money for mine clearing operations. During this trip, the participants talked about their philanthropy and their concerns about how much higher impact could be achieved. This led to a discussion of venture philanthropy and ultimately to the creation of 4 networks - EVPA, incubated in Doug's home but now headquartered in Brussels; AVPN, headquartered in Singapore; AVPA, headquartered in Nairobi and Latimpacto, headquartered in Bogota. Doug was Chairman of the first two organizations and the primary funder in the subsequent organizations.
Join us to learn more about his extraordinary journey.
---
This webinar is free for members. Non members £12. 
Subscribe to our You Tube channel to be able to view all previous episodes. Each episode is worth 0.5 CPD self certified points.
Terms and conditions
Prior registration is required. Following resistration, registrants will receive an email containing instructions for joining the webinar. Attendees will have the opportunity to ask live questions of the speakers during the web-event.
Please note we can only accept credit/debit cards as methods of payment for the web-event. Payment must be made by credit/debit card at time of booking. It is regretted that refunds of purchased of web-events are not permissible, nor bookings transferable to another participant/registrant name. All bookings are considered binding once the online registration form is submitted and booking completed.