FINAL PART OF A THREE-PART SERIES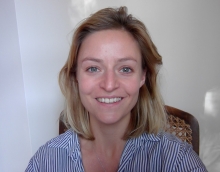 Impact is a word that has increasingly become part of our professional lexicon, but we still struggle to agree what it means. When developing our understanding of impact investing, we often have lots of questions: Can high social impact go hand in hand with market-level financial returns? What role does philanthropy play in relation to impact investment? Is it possible to robustly and comparably measure the impact of different investments?
Impact investing has been growing and maturing over the last decade, attracting the attention of an increasing number of people. New resources and capital moving into the sector are great news. The challenge, however, is that the risk-return-impact discussion becomes more blurred, creating confusion amongst both investors and investees and sometimes even disillusions or frustrations due to mismatched expectations and lack of clarity around intention. The European Venture Philanthropy Association (EVPA) published its Impact Strategies report at the end of 2018 as an important step forward in the process of clearing the air around risk, return and impact. It describes in concrete terms the difference between two impact strategies: 'investing for impact' and 'investing with impact'.
Impact investing has been growing and maturing over the last decade, attracting the attention of an increasing number of people. New resources and capital moving into the sector are great news.
What's the difference?
Investing for impact means starting with the needs of the social purpose organisation (SPO) and backengineering which financial instruments are most appropriate to support them. These investors take risks that no other actor (e.g. government, mainstream investors) can take – or is willing to take but are generally deploying relatively small pools of capital. Investors for impact often test – and sometimes scale – new solutions to social issues that have the potential to become financially sustainable. But these investors also have a role to play in supporting SPOs that provide valuable products or services with no commercial market and in building social infrastructures.
Investors with impact have access to larger pools of capital but need to guarantee a certain financial return on investment alongside the intended positive impact. Investors with impact mainly have a role in scaling proven business models, and in making sure social impact considerations become part of all their investment decisions. These two strategies commonly interact when investors for impact prepare SPOs for investors with impact, who can then help them generate impact at scale. Both strategies are valuable and exist alongside one other to support different maturities and types of social purpose organisation. 
Why is clarity important to professional advisers?
We know that ultra high net worth (UHNW) individuals and high net worth (HNW) individuals are increasingly asking their advisers for impact services and products, particularly the rising Women of Wealth and NextGen groups. Although some actors will always look at social impact as a side effect of a financial return, most are increasingly interested in screening investments according to environmental, social and governance (ESG) criteria, assessing the contribution of their investments to the social development goals (SDGs) and in complying with principles of responsible investment (PRIs). 
Recognising the differences between investors for and with impact is important to help manage client expectations and clearly articulate their options to them.
How does this fit into the traditional investmentreturn continuum?
EVPA uses the SPO's potential for financial selfsufficiency to determine the appropriate type of capital and where this activity will fit on the investmentreturn continuum. An investment being made with the intention of achieving impact, whether as a primary or secondary priority, will be classified as either investing for or with impact. Investments that are ambivalent to their impact will fall outside.
What does the landscape look like today?
The EVPA Investing for Impact | The EVPA Survey 2017/2018 gathered data from 110 VP/SI organisations across Europe, either focussing exclusively on social return, or seeking a social return alongside a financial one, and adopting the core practices of the venture philanthropy approach (i.e. tailored financing, nonfinancial support and impact measurement and management). We found that:
• Loans are currently the most deployed financial instrument, followed by grants, equity and hybrid instruments (only 5%)
 • The large majority of investors for impact with positive financial return expectations, seek moderated financial returns: respondents deploying equity having expectations not exceeding +10%, and those using debt expecting returns from 0% to +5%. • Grants are largely preserved to support SPOs at incubation and start-up.
What's next?
Throughout 2019, we will publish case studies, labelled 'investor cards', to show how practitioners have translated their strategies in practice, providing a reality check, showing the elements of their investment activity. Each investor card will be coupled with a success story, featured on EVPA Success Stories Website, showcasing practical examples of innovative solutions developed by SPOs, with a specific focus on the way investors for impact contribute to the generation and scale-up of social impact by adopting the venture philanthropy approach.
Conclusion
Let's join forces and build on the momentum in this changing landscape, engaging seasoned players as well as NextGens and all the investors aiming to address and solve pressing social issues