INCREASING THE FLOW OF CAPITAL FOR GOOD - INVESTING AND GIVING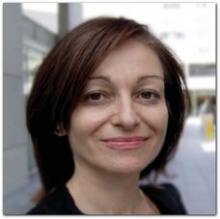 In this issue of Philanthropy UK magazine, we take a timely look at the state of philanthropy in a City under scrutiny. The City of London is home to a 1000-year-old tradition of philanthropy that is very much alive today. Yet the notion that the City is a force for good risks being drowned out in some quarters by the sound of attacks on its reputation, battered by the banking crisis and the ensuing debate that rages between the public, politicians and protestors over how we should pick up the pieces.
We also know that corporately and through individual donations the City annually gives millions of pounds worth of time, money, talent and skills to addressing disadvantage, poverty and inequity or supporting the arts and our national heritage. Of course, the City itself knows it is capable of giving much more. Greater corporate leadership and encouraging more career philanthropy are thought to be key in creating more individual City philanthropists – a must if capitalism is to do its job well according to City leaders. In this issue we offer sterling examples of corporate and individual philanthropy, hear what giving can give back to both companies and individuals, as well as discover a new appetite for philanthropy among a younger generation of City professionals.
Philanthropy UK, in association with City Bridge Trust, the City of London Corporation's grant-giving arm, is also proud to announce a new initiative, based on what we have discovered, to help support City workers in becoming philanthropists. On page 17 you can learn more about CityPhilanthropy and the 'wealth of opportunity' it aims to bring to City executives. We hope you enjoy this edition and welcome your feedback by emailing cheryl@philanthropyuk.org.