PART TWO OF A TWO PART SERIES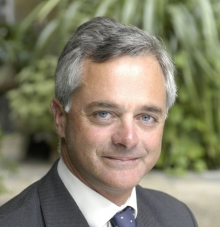 Philanthropy has been a hallmark of England's oldest privately owned bank C. Hoare & Co for nearly 300 years.Hoare's Bank's deep-seated charitable tradition was established by founding father Sir Richard Hoare who started his goldsmith business at the sign of the Golden Bottle in Cheapside, London in 1672. It grew naturally into a private banking business that thrived under Sir Richard's careful stewardship and Protestant work ethic.
A deeply religious man and highly involved in public duty, Sir Richard (pictured) was the first of three generations of the Hoare family to hold the office of Lord Mayor. As well as an appetite for good works throughout his life, on his death in 1719 he made many notable charitable bequests including £200 to allow the Goldsmiths Company to provide annuities for eight poor widows of freemen, and £100 to Christ's Hospital.
Today, from the oak-panelled offices of the Fleet Street premises that have been home to the private independent Bank since 1690, managing partner and former chief executive Alexander Hoare (pictured), an 11th generation member of the banking dynasty and one of seven current partners, confirms a charitable tradition handed down through the centuries: "Philanthropy has always been part and parcel of the family business. It is in our DNA. We are not a business that exists to make the maximum profit and are not answerable to external shareholders, so we are not pressed to meet any short-term profit objectives. We believe in sustainability and in doing the right thing. There is a social point to our business."
The Bank provides a full range of personal services and advice to its clients, typically High Net Worth Individuals and families, around whose needs the business revolves. Philanthropy advice is an important part of that and Alexander Hoare can offer advice based on personal experience being a passionate supporter of many causes.
The greatest enjoyment of philanthropy says Hoare is the "unique perspective" it brings to his life. "You may expect some returns from giving money to charity but it is the unexpected returns that make it so enjoyable. Put simply philanthropy enriches one's life and in often unpredictable ways. It brings a new standpoint."
Hoare is a keen advocate of microfinance, a supporter of venture philanthropy through Impetus Trust and of social entrepreneurship through Ashoka. As well as allowing him to indulge a passion for travelling off the beaten track, microfinance and social investment align his banking experience with his social aspirations."Lending to a businessman in London or a villager in Malawi is very similar. You have to be sure you can trust the person and trust that they will use the money wisely. You ask very similar questions of both," says Hoare.
Trust is a watchword for the family business and with good reason. The bank operates uniquely with unlimited liability. "We are liable for every decision we make and it elicits an air of caution and accountability. I would like to see more banks operate in this manner," explains Hoare.
Trust between client and advisor means the topic of philanthropy is one that is raised naturally. "We know when the time is right to begin exploring philanthropy with a client. They might be looking to align their passions with their portfolios or are concerned about the next generation and how wealth might be used responsibly and as a way to instil family values."
And when the subject is raised the whole tenet of a meeting changes, says Hoare. "The length of a meeting doubles, while passion more than doubles. It is often when we find out what really motivates our clients. It certainly deepens the relationship."
The Bank's own philanthropic mission is carried out through The Golden Bottle Trust (GBT), referred to as the bank's 'eighth partner' and a nod to the sign that hung outside the original business. It was established by the partners of the Bank in 1985, and its present value of £8.34m has been built by way of charitable donations from the Bank, although very occasionally the Trust accepts donations from third parties. 
In 2010 Hoare's Bank donated £310,000 to the GBT, which in turn donated £698,000 to good causes including £71,000 to its matched Give As You Earn scheme that engages 37% of staff – philanthropy is encouraged and practised at all levels. Last year £1m was given, taking the total donated to £8.7m.
The Trust supports a wide range of causes including arts, community, education, environment and wildlife, health, and a special interest in microfinance and the developing world – reflecting an 'ahead of the curve' approach to philanthropy that goes back to the Bank's roots. 
'Good Henry', son of bank founder Sir Richard, and so called because of his prolific charitable work, was one of the first to exploit the idea of subscription giving, a concept borrowed from the booming joint stock trade of the 18th century. In 1716, along with several other 'well disposed gentleman' Good Henry established the Westminster Charitable Society, which for the first time aimed to provide better healthcare for the sick poor, out of which emerged Westminster Infirmary, the first hospital in England to be maintained entirely by voluntary subscription.
The family trait for bold philanthropy continues with the latest Hoare generation being one of the first to explore social investment. The Trust is among the charitable funding pioneers investing in the Social Impact Bond launched in 2010 by The Ministry of Justice and Social Finance, hoped to be a 'revolutionary' model solution to some of society's most intractable problems. Invested money funds interventions at Peterborough Prison that aim to cut recidivism, delivering a blend of social and financial returns that pays investors on results achieved.
"Giving in a sustainable way is where things get interesting," says Hoare. "Deploying capital in a way that allows investment to be recycled makes good sense to us. It's a strategic approach and aligns our sustainable business ideology with our philanthropic activity," he adds.
C Hoare & Co attributes its success and longevity to a commitment to personal service and the virtues of quality, integrity and reliability, of which philanthropy plays a key part.
"It has stood us in good stead. In fact, the more we have given the luckier we have been," says Hoare.