PART TWO OF A TWO PART SERIES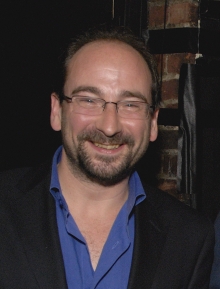 Governments and private donors are embracing match funding as a way to boost giving.  How far should this tool to promote philanthropy go?
The Greek mathematician Archimedes boasted that with a long-enough lever and a place to stand he could move the earth. So how long a lever would you need to open the British public's wallets and see a real increase in giving? The answer to this fundamental question of philanthropic mechanics has eluded politicians and fundraisers for the last 30 years. Through economic boom and bust, and despite new tax breaks for philanthropy and exhortatory campaigns to get people to dig deeper for good causes, giving levels in the UK have remained obstinately flat. Yet there is excitement building that match funding might be the way, finally, to lever open those wallets.
The idea of match funding is simple: someone, government or a private donor, puts up a chunk of cash to match donations by others, as an incentive to both givers and, crucially, askers. The impact on givers, spotting a bargain of getting, say, a tenner for their cause for just a fiver, is that they give more (or non-givers become givers, or hopefully both). The incentive also works for askers. Every pound raised is now worth two pounds, making it more worthwhile for charities to invest the effort in fundraising. That's the theory anyway. But does it work in practice?
In 2008 recruitment industry tycoon and philanthropist Alec Reed offered £1million to match public donations on an online platform.  Within 45 minutes the money was gone and 240 charities had benefitted. Based on that success, the 'Big Give Christmas Challenge' has turned into annual event, raising £42 million over the last five years for 9,500 charities. The 2013 challenge kicks off on 5th December and, according to Big Give manager Helen Cable, is going to raise "more than last year" (£10 million).
2008 was also the year that the UK Government started testing out the lever of match funding, with the launch of a £200 million fund to boost Brits rather anaemic giving to universities, managed by the Higher Education Funding Council for England (HEFCE). The HEFCE scheme ran for three years and raised £540 million for English universities, winning praise from the 2012 'Review of Philanthropy in Higher Education', chaired by Professor Shirley Pearce, Vice-Chancellor of Loughborough University. (The Grassroots Programme of matched funding to boost the endowments of community foundations also launched in 2008 - see Rob Williamson's article on page nine).
For both these schemes, the impact on askers has been crucial to their success. According to Professor Pearce, the HEFCE scheme "changed the amount of money because it incentivized people in universities to go out and ask". And, as Helen Cable explains, the Big Give is "a great way to build up databases of donors" and charities "can try out a new form of fundraising".
For sheer boldness, these schemes pale into insignificance compared to another initiative that was launched in 2008, by former model and convenor of the rich Renu Mehta, and Nobel Prize winning economist James Mirrlees. Their proposal, known as the MM (Mirrlees-Mehta) Aid Model, was to turn the UK's aid budget into a giant match funding scheme: pound for pound, million for million, billion for billion, hopefully turning a £5 billion aid budget into £10 billion to fight poverty around the world. The proposal earned predictably withering comment from 'The Guardian', which sneered at the possibility of billionaires getting their philanthropic pounds doubled by the taxpayer.
Yet Mehta may get the last laugh. Over the last couple of years, the Department for International Development (DFID) that runs the UK aid programme has become one of the most enthusiastic users of match funding of all government departments. (Rob Williamson discusses the government's other recent matching initiatives: the £50 million Community First fund to support community foundations and the £55 million match for arts endowments provided by the Department of Culture Media and Sport, Arts England and the Heritage Lottery Fund.) DFID has already committed £100 million to match fund organisations such as the GAVI Alliance (in partnership with the Gates Foundation) and campaigns such as Sport Relief, Christian Aid Week and Islamic Relief's Ramadan Appeal, with more money to come for more matching this year and next.
These experiments in match funding have not been without critics. One complaint is that they are too complex. The HEFCE scheme, for example, separated universities into three tiers, with a varying level of match ranging from £1 match per £1 raised, to £1 per £3 raised, and imposed a cap on how much any one institution could claim, to give stronger incentives to universities new to fundraising and to stop the big boys of Oxbridge guzzling the pot. The Big Give has also been criticized for being less generous than it seems, since it requires charities to raise 'pledges' of support from their trustees and major donors in order to access the match funding on offer (the charity only gets the Big Give's cash if it can raise the public donations during the campaign to trigger the release of these resources). The Big Give is unapologetic, seeing the requirement that charities raise money from their major donors first as a key part of the leverage of the scheme, to get charities to sweat their boards and supporters harder. Also, by having some skin in the game, charities are more likely to put in the necessary effort around the challenge.
A more fundamental question is whether match funding is a nice-to-have extra tool for fundraising or the big lever that everyone has been looking for. Take the universities match funding scheme, for example. Despite the plaudits, this scheme was not renewed when it expired in 2011, in the face of cuts to the government's higher education budget. Treating match funding as an unaffordable luxury in straitened times assumes that the higher education funding crisis is a passing problem and that we will, eventually, get back to business as usual with government as the principal funder of universities and philanthropy as a sideshow. Maybe. An alternative view might be that Britain needs to desperately address the paltry levels of giving to higher education if its universities are going to thrive in the decades ahead when public money will continue to be scarce. If that is the case, it is going to require a sustained effort, with match funding as a lever to bring about that cultural change.
"Thirty years ago state universities in the US were raising nothing," explains outspoken Americanophile education donor Sir Peter Lampl. What turned this around, he believes, was a sustained effort by state governments to put in place match funding schemes to kick-start fundraising efforts. (Canada has done the same more recently says Professor Pearce, pointing to the University of Toronto's 'Thanks a Billion' campaign). Sir Peter was one of the architects of the HEFCE scheme but the lesson of US experience that it takes time to change the giving culture seems to have been lost in the decision to end the HEFCE public match funding of universities.
Indeed, the British government's recent interest in match funding seems to be tactical and piecemeal rather than strategic. While the experiments with community foundations, arts organisations and overseas aid are to be welcomed, they are responses to local problems, not a coherent long term plan to make private giving a core part of how we get the public actively involved in how we solve society's problems.
Others are not so constrained. Michael Brophy, the former head of Charities Aid Foundation, sets out his vision to make match funding central to public policy on page 21. Mehta and Mirrlees also still have big plans. The £100 million DFID has committed to match funding so far is, as they observe, "barely 1% of the aid budget". Their plan is to go big and go global. "We plan to launch the 'Real Aid Campaign'", they say, "using UK's bold action as a beacon to other richer OECD nations to follow suit which could bring in over $100b per year, if implemented fully."
Part of the allure of the new match funding schemes, however, is that this is new money going into the nonprofit sector at a time when any cash injection is welcome. But we live in zero-sum times, where what the Treasury gives with one hand it is likely to be taken away with the other to balance the books. Might an expansion of match funding by government threaten the existing subsidy to the charity sector, the Gift Aid system?
From government's point of view, match funding has some big advantages over Gift Aid. A match can target the sectors, even the organisations,  that government wants to support whereas Gift Aid money follows public whims that may be out of kilter with political priorities. Gift Aid is also criticized for its weak psychological appeal to donors ("barmy", as Lampl puts it). If that is the case, turning the general subsidy of Gift Aid into juicy fiscal worms to bait the hooks of the government's favourite causes as a lure to fat philanthropic fish might actually boost giving overall.
There are, of course, good reasons for continuing with a general subsidy to giving, rather than allowing government to use this cash to encourage donors to back its favourite hobbyhorses. But what we have learned in the last couple of years is that nothing is sacrosanct, not even Gift Aid. "More money" is no longer the easy answer to the question of how government should support philanthropy. More for matching may come at a cost. Is this worth paying?