PART TWO OF A TWO PART SERIES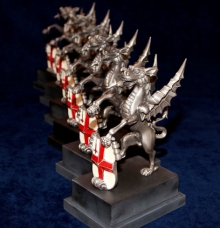 The Lord Mayor's Dragon Awards founded in 1987 by the then Lord Mayor, Sir David Rowe-Hame, showcase sterling examples of community involvement each year. Since then over 130 Dragon Awards, based on the dragons that have guarded the gates to the City of London for centuries, have been awarded.
The 2011 winners ranged from banking giant Bank of America Merrill Lynch, for its Tower Hamlets scheme to develop business awareness and financial literacy of 12-15-year olds in the area, to smaller organisations such as Lakehouse who created training and employment for disadvantaged individuals through their 'Building Lives Training Academy'.
Catlin Underwriting Agencies Ltd won the 'Heart of the City Award' for its work with St Paul's Way Trust School in Hackney. Recognising that the school was achieving some of the most disappointing examination results in the area, Catlin Underwriting looked to develop a partnership opportunity with them and, in months, St Paul's Way was transformed by skilled volunteers across a number of levels – from receptionist training to senior level representatives on the governing body – to become one of the area's most prized local schools.
The 2011 Dragon Awards entrants alone have created over 5,000 work opportunities in the capital and contributed over 12,500 days of volunteering.
To find out more about the City of London backed scheme' and apply for an Award visit www.dragonawards.org.uk