INCREASING THE FLOW OF CAPITAL FOR GOOD - INVESTING AND GIVING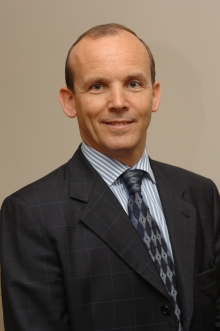 Philanthropy is often hardwired into the values that guide behavior and norms in families of wealth. For example in 'Natural Philanthropists', a report by UK Community Foundation and the Institute for Family Business written by Beth Breeze, the author found that business families committed to long-term stewardship, generally had a deeply held sense of duty to being philanthropic, socially responsible and good members of their communities.
When it comes to planning for succession, philanthropy can play a central 
role in transmitting family values from generation to generation. Involving the 
next generation at an early stage in the family's philanthropic decision-making can help to encourage individual engagement as well as encourage a sense of shared purpose. Young family members can enhance their skills through researching areas of need, conducting due diligence, measuring impact etc. This can also be the point at which the wider family including the in-laws, and those who may not be close to the business or the family office, can sit around the table and discuss their giving. 
If there is a Foundation established in the name of the family or its Founder, participating family members can learn how boards work in terms of decision-making, oversight and accountability. All these experiences can help the next generation in terms of their personal development as well as engaging them as stewards of their family wealth.
The role of trusted advisers is also important during periods of generational transition. The family may for example be seeking support to educate the next generation to understand strategic philanthropy. New faces in the family may trigger the desire to re-evaluate the charitable mission. A new generation naturally may wish to review historical commitments and take a fresh look at the areas of need to focus on going forward. Advisers are well placed to give guidance on all these issues and facilitate discussions that will help to ensure that the family's philanthropy is impactful, while remaining true to their values. Indeed families are well placed if they chose to leverage the resources of the institutions serving them; theirs advisers networks can be a valuable source of learning when it comes to developing more impactful giving strategies.
Our society is gradually developing stronger social norms in relation to philanthropy and social investment. Against this backdrop families of wealth, who regard philanthropy as a part of their core values, are happily stepping out from the shadows and being more transparent about their giving. And when it comes to generational transitions and the process of succession, philanthropy is well placed to act as a golden thread that runs through the family's history leaving a lasting legacy.