PART TWO OF A TWO PART SERIES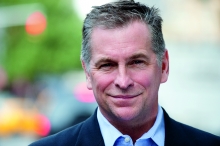 We at the Arcus Foundation couldn't be happier to sponsor this issue of Philanthropy Impact and in doing so facilitate a dialogue on such an important issue as evaluation. This topic is important to funders, of course, who want to spend their philanthropic dollars wisely, but most significantly, evaluation matters because it is the path to impact. And really, impact is the only reason that the philanthropy sector exists. Optimism without strategic focus can become nothing more than the inert dispersal of energies without appropriate rigor in our work. Only by constantly focusing on two key meta-level questions and a number of logical derivative questions, can we and those who receive our funding manage effectively toward meaningful, sustainable change. In a strong, self-examining voice, we must always be asking the following: What's working? What's not working?
Examining the impact of individual grants and program activities has been the traditional approach to foundation evaluation. At Arcus, we are following the lead of foundation colleagues who take a 'systems view' and use a foundation-wide approach to organizational performance evaluation and impact assessment. Just this year, we have begun the process of creating a mechanism for applying this rigor as we attempt to optimize our ability to leverage the foundation's valuable resources to advance our impact in the foundation's two mission areas—social justice and conservation. We offer up the details and rationale associated with our strategic framework in our own contribution to this publication.
Our approach, of course, is only one of many, and we know there is tremendous value in understanding the ways in which others are pursuing this challenge. We hope all of the perspectives shared in this issue of Philanthropy Impact will enrich and inspire so that we can all accelerate the change we are working so hard to bring about.
---
Kevin B. Jennings, Executive Director, Arcus Foundation
Kevin has made a long and distinguished career as an educator, social justice activist, teacher, and author. He served as Assistant Deputy Secretary of Education in the Obama Administration, heading the department's Office of Safe and Drug-Free Schools where he led the Administration's antibullying initiative. Kevin began his career as a high school history teacher and coach in Rhode Island and Massachusetts. During this time he served as faculty advisor to the nation's first Gay-Straight Alliance, leading him in 1990 to found the Gay, Lesbian and Straight Education Network (GLSEN), a national education organization tackling anti-LGBT bias in U.S. schools, which he led for 18 years. Kevin earned a BA (magna cum laude) from Harvard College, a Master of Education from Columbia University's Teachers College, from which he received the Distinguished Alumni Award in 2012, and an MBA from New York University's Stern School of Business. He has been honored for his leadership in education and civil rights by the National Education Association, the National Association of Secondary School Principals, the National Association of School Psychologists, the National Association of Independent Schools, and numerous other organizations. He is chairman of the boards of The Ubunye Challenge and First Generation Harvard Alumni. Kevin also serves on the board of Marjorie's Fund and the Council on Foundations. His seventh book, One Teacher in Ten in the 21st Century, was published in 2015. Along with his partner of 20 years, Jeff Davis, he is the proud dad of a Bernese Mountain Dog, Jackson, and a Golden Retriever, Sloane.
The Arcus Foundation
Founded in 2000 by Jon Stryker, the Arcus Foundation is a leading global Foundation dedicated to the idea that people can live in harmony with one another and the natural world. Arcus believes that respect for diversity among peoples and in nature is essential to a positive future for our planet and all its inhabitants. We work with experts and advocates for change to ensure that lesbian, gay, bisexual, and transgender (LGBT) people and our fellow apes thrive in a world where social and environmental justice are a reality. The Arcus Foundation funding strategy targets general operating support, project support for specific programs, public policy and research, capital projects and capacity building, in two main areas of focus: social justice and great apes conservation. We do not make grants to individuals, or for scholarships, lobbying purposes, political campaigns, film production, or medical research. Arcus grantees work in more than 30 countries around the world, and affect millions of lives. In 2014, 48 grants totaling more than $10 million were awarded to organizations working to protect the great apes, and 178 grants totaling more than $18 million were awarded to organizations working to advance social justice for LGBT people around the world. The Arcus Foundation requires all organizations seeking funding to have in place a board-approved Equal Employment Opportunity (EEO) Policy that specifically includes and lists sexual orientation and gender identity, and requires compliance with all other applicable federal and local EEO laws.
Read more:
The Arcus Foundation website
The Arcus Foundation Twitter