PART TWO OF A TWO PART SERIES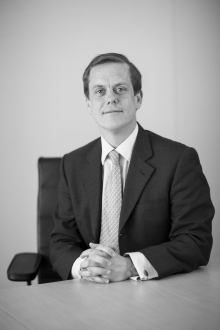 Download this article as a PDF. 
The development and evolution of a social investment market is predicated on the belief that there are organisations which can produce social outcomes and, for some investors, these outcomes may also result in a financial return. Nevertheless before one broaches quantifying the impact or return from a social investment, a primary challenge for an investor is to qualify the organisational capabilities of the charity or institution that will be in receipt of the investment.
Organisational capacity and quality is crucial to producing the maximum social return. In the first instance securing investment is no easy feat and the growth of a social investment market with consistent funding should not be the only consideration when looking to resolve the world's most pressing social issues. One must find organisations that are designed and able to tackle the issues in a coherent and efficient manner. The ultimate outcome should be a positive social impact and the production of a financial return.
Those social enterprises looking for non-erratic cash flow should aim to be both 'investment ready' and 'impact ready'. As the social investment market evolves there are more and more organisations that can put themselves forwards as candidates for investment. While many of these organisations will generate benefits for society, not all of them will have the ability to deliver the same level of outcome for an investor. This is the case whether one is measuring outcome as a financial return or as a social impact.
At present the focus for the market has been on selecting those organisations that are investment ready, those that know where to find finance and the amount they require. Impetus – the Private Equity Foundation – proposed a new term that could be considered alongside investment capacity – 'impact readiness'. Impact readiness aims to assess and understand the organisation's ability not to simply absorb and administer funding but also its scalable capacity to produce outcomes over the long term. This means closely defining the short-, medium- and long-term goals that are desired. Secondly, the organisations must identify who will be the target beneficiaries of their social investment.
Finally, a set programme designed to produce the desired outcome for the target population should be outlined. This may require new skills and techniques for the social organisation and at this point social investors can help guide the organisation as they adopt these new practice principles. Via such partnership and stewardship, social investors may even assist in producing their desired outcome from their investment. In this way the social investment market should achieve its principle objective – to use social investment and financial products to encourage the growth and development of organisations whose aim is to provide a beneficial social impact to the pressing issues that society faces.
While the market for social investment is no longer embryonic, it is still nascent. This means it is hard to identify specific traits or characteristics in social organisations that will result in a successful investment, in other words an investment that delivers the desired outcome. For the development of the social investment market and for the good of its participants, it is vital that the capacities required for success are identified and refined. Once identified and established, this outcome-producing capability will assist social investors to measure the impact of their investment. It would seem natural that those organisations which have integrated investment readiness, impact readiness and performance management will be more likely to secure funding as this will become a prerequisite for new finance from investors who are now better placed to analyse and interrogate their social and financial impact.
Impact measurement is the process of trying to find out what effect an intervention (such as a funding programme) is having on people, organisations or their external physical, economic, political or social environment. Impact measurement refers to all activities involved in managing and assessing impact – from 'light touch' routine monitoring of outcomes data to 'high level' and resource-intensive evaluation. At present there may be investment opportunities where an organisation could be rewarded without clear evidence of impact. But this should change if the social investment market dictates that social return and financial return are clearly evidenced. If investors understood and demanded proven social outcomes and valued them as highly as they may value measurable financial return, organisations seeking investment would need to pay greater attention to the production of both returns.
There is an interest across the social investment market sector in improving co-ordination and best practice in impact measurement. This is a dynamic and evolving area and there is a daunting amount of information in circulation. There is a proliferation of tools and providers in the field of impact measurement and an acknowledged lack of coordination among providers of impact measurement support. The expectation is that this will change as the social investment market grows.
But before investors concern themselves with measuring impact, the social sector must concentrate on building strong and resilient organisations so the investment market place can move from its present 
nascent state to a mature mainstream proposition. The social organisations will then be future proofed for delivery of meaningful social impacts and financial returns over a long-term time horizon. Both of these elements are vital to a blossoming social investment market.
Download this article as a PDF. This article first appeared in the Philantropy Impact Magazine issue 13.