INCREASING THE FLOW OF CAPITAL FOR GOOD - INVESTING AND GIVING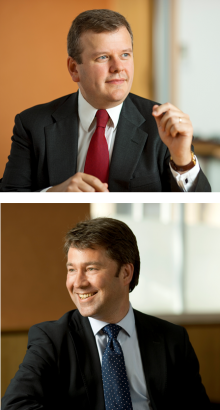 Are Poverty and Inequality the 
Defining Challenges of Our Time?
We are delighted to be the first sponsors of Philanthropy 
Impact Magazine and to partner with an organisation that 
so closely aligns with our non-profit, private client and 
philanthropic specialisms. The answer to the question 
above is: 
It would appear so, according to…
• A recent poll conducted by J. P. Morgan Private Bank and 
the Beacon Awards which found that 'global poverty is top 
of the agenda for the next generation of philanthropists' 
(J.P. Morgan Press Release 29 April 2015)
• The debate amongst political parties prior to and during 
the election 
• Numerous articles in the media
• The popularity of Thomas Piketty and his book Capital 
in the Twenty-First Century
• The articles in this magazine
As can be seen in the articles in this magazine it matters to the 
Governor of the Bank of England, Mark Carney; to economists such 
as Vicky Pryce; to philanthropists such as Gina Miller, Grant Gordon 
and others; to trusts such as Trust for London and Barrow Cadbury 
Trust; and of course to charities such as those in the human rights 
arena, international issues, and so on. 
The facts are clear. For example in the UK:
• The correlation between parents' earnings and their children's 
was higher in UK than anywhere in the developed world
• Although the arrival of mass education and opening of universities 
and professions to meritocracy led to increased social 
mobility throughout the 20th Century, this is now in reverse. 
Income Inequality Is One of the Defining Challenges of Our Time
• The wealthy are becoming wealthier and the poor are becoming 
poorer. The share of income held by the top 1% of the UK population 
has grown: in 1910 it was 22%, in 1980 it was 6%, and in 
2010 it was 15% – According to Thomas Pikkety, this will peak
when the rate of return on capital exceeds the growth rate of the 
economy (growth of capital outstripping the growth of output).
• The wealthy have been largely insulated from the 2007/8 
financial crash 
• Real annual wages fell for the typical worker by 8% between 
2008-13; the figure for young people up to age 29 is 13% 
• Almost a million people resorted to food banks in 2014 
Studies (including an emerging body of brain science) show that 
the stresses of poverty often overwhelm the critical thinking skills 
that people need to develop and follow a pathway out of their living 
conditions, to break the poverty cycle. Low wage employment and 
zero hour contracts have an impact and reinforce a poverty life-cycle. 
A Future Issue Potentially Disruptive
The increasing use of robots, biotechnology advances, digital 
technology and 4D may be disruptive in positive ways; however 
there may be a downside with fewer jobs for all classes potentially 
widening the income gap more. 
'Not so long ago those who worried about i

nequality were accused of partaking in the politics 

of envy. In the past year this concern officially became 

mainstream as voices from the Pope to Christine Lagarde 

to President Obama cautioned of its impacts. The mounting 

consensus: left unchecked, economic inequality will set back 

the fight against poverty and threaten global stability' 

World Economic Forum setting out the problem ahead of its meeting in Davos 

(The Disintegration of the World, The Atlantic, May 2015)
---
Scott Barber is a Partner of Buzzacott within the Expatriate Tax Services team and a member of the Philanthropy Impact Board. He is an American Certified Public Accountant with over 20 years' experience dealing with expatriate tax issues for private clients having worked for the Big 4 in Atlanta, Frankfurt and London since 1998. Scott works with a number of dual qualified charities, assisting with US tax compliance and advice. Scott joined Buzzacott Expatriate Services in December 2004.
Edward Finch is a Partner in Buzzacott's Charity 
& Not-for-Profit team. He oversees the 
audit and advisory services that Buzzacott 
delivers to a wide range of charities, 
social enterprises and grant-making 
foundations operating locally, nationally 
and internationally. As well as advice relating to financial 
statements and reporting, advisory work for Edward's 
clients encompasses structures and governance, reviews of 
systems and processes and training for trustees and staff. 
He undertakes a variety of writing and speaking, including 
regular articles for Social Enterprise magazine and other 
publications.
Buzzacott is the largest single office accountancy firm in the UK 
with over 300 staff working in specialist teams which combine 
niche expertise in international and regulation intensive 
sectors – expatriates, charities, FCA regulated businesses – 
with excellence in mainstream tax and financial management 
services.