Social Investment Tax Relief - a tax relief for good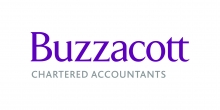 In 2011 the UK Government set out their ambitions to develop the social investment market by increasing the supply of social investment, grow the demand and creating an environment that allows the market to thrive. When Social Investment Tax Relief (SITR) was launched by in April 2014 it was to help social enterprises raise finance by offering tax breaks to investors. At this event we will explore if SITR is fulfilling its purpose and challenges for how it can be used more efficiently.
Research shows, socially conscious wealth management is increasing and there is a demand from clients. A survey found that 73% of people with net wealth of between £50,000 and £100,000 expressed an interest in social investment (Triodos Bank, Impact investing for everyone, 2014)
. As the market grows, the importance of providing this alternative to clients will increase as well.
The panel will explore the state of the SITR market place and how it is effected by regulatory issues as well as recent policy changes. The panel will also address issues related to:
The history of SITR, and its benefits

Examples of funds and deals

Financial planning models to introduce clients to social investment and the role of professional advisers

Implications, challenges and opportunities for social enterprises and charities accepting social investment

Is it bringing in new investors/new money?

Are there enough investable propositions?
Chair: Luke Savvas, Partner, Buzzacott LLP
Panel: Cliff Prior, CEO, Big Society Capital; Lyn Tomlinson, Chartered Financial Planner, Cazenove Capital Management; Simon Chisholm, Investment Director, Resonance; Others TBC.
Please follow this link to download the slides from this event.
Philanthropy Impact would like to thank Buzzacott LLP for generously hosting this event. Thank you also to Big Society Capital who helped develop this event.