Redefining Philanthropy: A Woman's Game?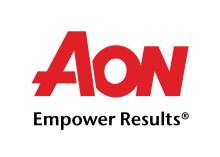 The influence of women in philanthropy is rising. Today's women are earning more money than ever before and are increasingly taking on decision making roles in family philanthropy, determining how wealth made by themselves, spouses or older generations is given away. Women are also emerging as fundamental networkers and ambassadors in modern philanthropy, galvanising supporters and mobilising resources towards pressing causes.
Nevertheless, women typically receive less recognition than men in the world of philanthropy, particularly when it comes to major gifts. The Sunday Times Giving List, for example, predominantly features men. This is because it depicts how wealth is attributed, and so generally does not capture the influence of women in philanthropic decision-making by couples and families.
The purpose of this event is to inspire and encourage more women to engage in strategic philanthropy. At the event you will hear from key female philanthropists speaking about their journey as donors and how women can redefine philanthropy. During the event the following questions will be addressed:
What are some of the key opportunities and barriers to engage women of influence and wealth in strategic philanthropy and social investment?

What collaborative opportunities exist to enhance the impact of philanthropic giving and service delivery?

How much control do women have as decision makers in the philanthropy field?

What is the role of professional wealth advisers in supporting their clients and their families?
Keynote speaker: Dame Stephanie Shirley, Founder, The Shirley Foundation
Chair: Catherine Tillotson, Trustee, Philanthropy Impact
Panel: Frances Prenn, Founding Partner, Scott Prenn LLP; Sara Grote Cerrell, Founder and Managing Director, Global Change Network; Sebastian Dovey, Managing Partner, Scorpio Partnership.
Philanthropy Impact would like to thank Aon UK for generously hosting this event. This event has been produced together with Scott Prenn.