The Philanthropy Programme - Status of the Social Investment and Social Enterprise Market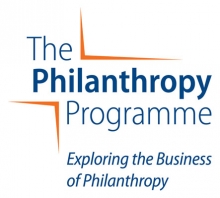 Please note that this event can only be booked through the Philanthropy Programme website. Please follow this link to book.
Social investment has become a growing interest for many high-net-worth individuals interested in combining measurable social impact and "doing good", alongside financial return. Consequentially, advisers should be up to date on the industry definitions, developments and market opportunities the growing impact investment market proffers, in order to guide and advise their clients through the wide ranging topics and issues. The panel will give an overview of the current social investment market in the UK, looking at the continuum of approaches ranging from social investing to impact investing, to include the role of social enterprises and how the B-Corporation framework.
 
Topics to be covered include:
The social investment and social enterprise market in the UK; opportunities and challenges

The driving ambition of combining profit with purpose

First-hand case studies; the philanthropist move away from simple grant-making

A critical look at government incentives to encourage social investment

The legal and governance requirements of the B-Corporation framework

Access to capital; how grants can tackle the barriers to social investment
Chair: Russell Prior, Head of Family Governance & Family Enterprise Succession, UK & Head of Philanthropy, UK & CEMEA, HSBC Private Bank
Speakers: Seb Elsworth, Chief Executive, Access; Dr Kim Tan, Partner, Novastar Ventures, Inqo Investments, Garden Impact Investments and SpringHill Management; Antonis Schwarz, Family Office Principal and European Community Manager, The ImPact; more speakers to be announced.