Milton Keynes: Social impact investment - innovations and financial incentives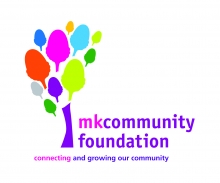 A recent survey found that 73% of people with net wealth of between £50,000 and £100,000 expressed an interest in social investment (Triodos Bank, Impact investing for everyone, 2014). As the market grows, the importance of this alternative investment form will increase.
So what is Social Impact Investment ("SII")? In short, the provision of finance to organisations addressing social needs with the explicit expectation of a measurable social, as well as financial, return.
The UK Government has set out their ambitions to develop the social investment market by increasing the supply of social investment opportunities, growing the demand and creating an environment that allows the market to thrive. When Social Investment Tax Relief (SITR) was launched in April 2014 it was to help social enterprises raise finance by offering tax breaks to investors. At this event we will explore if SIBs and SITR are fulfilling their objectives and challenge how they can be used more efficiently.
The panel will also address issues related to:
Financial planning models to introduce clients to social investment and the role of professional advisers

Implications, challenges and opportunities for social enterprises and charities accepting social investment

Is it bringing in new investors/new money?

Are there enough investable propositions?

The history of SIBs and SITR, and their benefits

Examples of funds and deals
Chair: Alexander Boswell DL, Vice Lord Lieutenant of Buckinghamshire, President of MK Community Foundation
Panel: Larry Sullivan, Founder and Chair, COINS Foundation; Jim Clifford, Partner, Bates Wells Braithwaite Advisory and Bates Wells Braithwaite Impact; Andrew Croft, CEO, CAN Invest; David Bartram, Director of Ventures, UnLtd.
Philanthropy Impact would like to thank RSM UK for generously hosting this event, and our sponsors:Coutts, Handelsbanken, RSM, Shoosmiths and WHIreland due to whom this event is free