Impact Investment: Innovations in International Development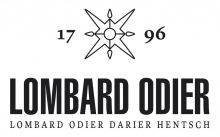 Innovation in international philanthropic work of NGOs is demonstrating a shift in approaches to options available to philanthropists and social investors.  This is reaction to the intense competitive environment in which internationally focused NGOs operate as well as the need to find new and impactful ways to address international issues.
This event will explore how dedicated charitable organisations take on the challenges to poverty alleviation, emergency response to disasters, health and social care, protecting people in conflict, protecting nature and dealing with environmental issues, building local capacity, medical/emotional support, and economic support in multiple ways. In this session we will discuss different paths to impact and the role of the players involved in the international charity environment. The focus will also be on the difficult balance between a charitable mind-set and the need to compete for funds. The expert panel will consider new strategies for innovative funding and cooperative models between actors as well as how professional wealth advisers could navigate these to provide excellent advice to their clients interested in this area of funding. Some of the questions that will be addressed at the event:
Can humanitarian impact bonds provide a solution to international issues?

How is finance being used as a path to impact?

What innovative options are available for philanthropists interested in tackling international issues?
Chair: Lucy Blythe, Director, Philia International
Speakers: Martina Fuchs, Chief Executive, Real Medicine Foundation; Max Martin, Global Head of Philanthropy, Lombard Odier; Andrea Coleman, Chief Executive, Two Wheels For Life.
Philanthropy Impact would like to thank Lombard Odier for generously sponsoring this event and C. Hoare & Co. for hosting.