Dismantling poverty through social investment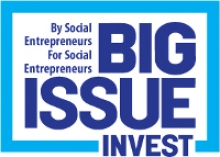 Philanthropists, social investors, and government are taking a number of steps to encourage the growth of social entrepreneurial approaches to alleviate poverty and its concomitant issues. These include the development of tax incentives to the creation of a host of social investment intermediaries and Big Society Capital, as well as the implementation of investment readiness supports. Innovation has been the key to success to date – but more needs to be done.
Investment professionals will need to further develop how to balance financial and societal return and how to measure and report the latter. There is also a need to strengthen the competence of the financial services industry. Other issues include deal flow and the support offered by professional advisers to (U)HNWI to support them in this area. Innovation will be essential to achieve this.
At this event, the speakers will outline a variety of different approaches and models to social impact investing in alleviating poverty. They will discuss their impact and ROI and how they measure and weigh financial and societal returns. They will also discuss challenges they have to manage and trends/future opportunities for investors and philanthropists as well as the efficacy of the various models they use. There will also be a discussion on the potential disruption to social investment due to robots/AI/digital technology/blockchain.
Chair: Alexander Hoare, Partner, C. Hoare & Co.
Speakers: Nigel Kershaw, Chair, The Big Issue Group; Andrew Croft, Chief Executive, CAN Invest; James Perry, Founding Partner, Project Snowball LLP.
Philanthropy Impact would like to thank Golden Bottle Trust/C. Hoare & Co. for generously hosting this roundtable.