Birmingham: Increasing Philanthropic Giving - A Missed Business Opportunity for Professional Advisers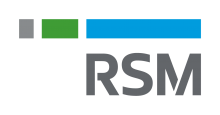 At this event Philanthropy Impact presents its research mapping on the level of philanthropy advice amongst professional advisers (top 383 firms) in the UK and a survey of HNW and UHNW individual giving patterns. This reveals three stages of philanthropy advice given by advisers to individuals and families of wealth. Results indicate that only one in five of the UK's advisory firms offer philanthropy advice even though clients are increasingly interested in receiving more of this.
The research also shows that philanthropists who take professional advice give 17 times more than those who do not. Only 12% of the UK's wealthy population receive advice from professional advisers but their donations account for 58% of all giving. By increasing the number of professional advisers who give philanthropic advice we believe philanthropic giving could increase exponentially.
At the event the expert panel will explore:
how to comfortably start the conversation on philanthropy with clients and making this into a good habit

the business opportunity for advisers

risk and rewards on talking about philanthropy with clients

how can we develop a culture of giving

implications and opportunities of the results of the market research for advisers, philanthropists and charities.
Chair: Frances Anderson, Consultant Solicitor, Veale Wasbrough Vizards
Panel: John Pepin, Chief Executive, Philanthropy Impact; Perry Littleboy, Managing Director, Coutts Private Office; Rachael Armstrong, Partner Private Client Team, Veale Wasbrough Vizards LLP; Other speakers TBA.
PowerPoint-presentation slides availale as a PDF here. 
Philanthropy Impact would like to thank RSM UK for generously hosting this event and our local Birmingham Committee.