American Philanthropists in Europe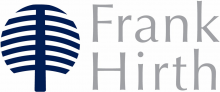 The US and UK are traditionally generous nations in terms of philanthropy and social investment. The level of voluntary donations in America is, however, consistently much higher than in Europe. Recognising these political and cultural differences is key to understanding the experiences of American philanthropists abroad.  They can all have an effect on the aims, expectations  and actions of  social investors.
Part of the challenge to guaranteeing a healthy culture of social investment is in ensuring that existing tax and legal structures adequately incentivise donation.  As there are major contrasts between American and European perspectives on the matter, how can advisers be adequately prepared to address these issues?
The panel - and the audience - will discuss and contrast the experiences of American philanthropists in the following areas:
· Giving trends and philanthropic context: cultural and political difference  between donors
· Motivations, priorities and characteristics of American philanthropists in Europe
· Tax structures and incentive schemes to support donations
· Legal issues for those giving in the UK
· Impact of Brexit
The panel will also explore whether it wise to aspire to match philanthropic culture in the US, or whether there is a possible European alternative.
Chair             Paul Hocking, Chairman, Frank Hirth
Panel             Alana Petraske, Special Counsel, Withers LLP
Susan Anderson Mosseri-Marlio, Executive Producer, Breaking the Cycle, Trustee, Friends of West Oxfordshire Citizens Advice
Iain Younger, Director, Frank Hirth and Trustee, National Philanthropic Trust UK
Philanthropy Impact would like to thank Frank Hirth plc for generously hosting this event.